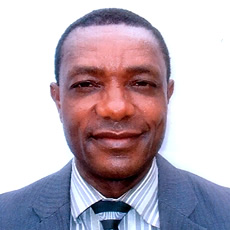 ENGR DR. SEGUN IKUGBONMIRE, FNISTRUCT.E, FNICE, MNSE
Managing Director/CEO
He holds a first degree in Civil Engineering from the University of Lagos in 1987.
After his NYSC in 1987/1988 with FCDA Engineering Services Department, he started his working career with Biobaku Consulting Engineers in 1989. Since then, he has worked for a number of world class engineering companies with varied experience in project management, engineering, construction, in his involvement in numerous projects.  He joined Vibroflotation & Geotechnical Nigeria Ltd in 2002 from Cakasa (Nigeria) Company Ltd
Engr. Dr. Segun Ikugbonmire, holds a Doctorate Degree and has attended various courses both locally and internationally. He is a Registered Engineer with the Council for the Registration of Engineering in Nigeria(COREN). He also belongs to the following professional bodies; Nigeria Society of Engineers(NSE), Nigeria Institute of Civil Engineers(NICE), Nigeria Institute of Structural Engineers (NIStruct.E), Deep Foundation Institute(DFI) and Geo-Institute(G-I) of the American Society of Engineering in the United States.