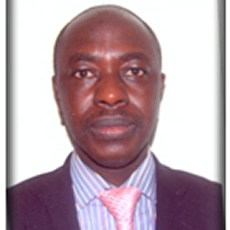 ENGR. PHILIP BALAMI YARO
Chairman
Engr. Philip B. Yaro studied at the prestigious Ahmadu Bello University Zaria, where he came out with Bachelor of Engineering, Second Class Honours (Upper Division) in 1989. He joined Cakasa (Nigeria) Company Limited (the Nigerian dream team of Engineering Procurement and Construction services entity in the oil and gas industry) as Trainee Sales/Service Engineer in 1990 and rose through the ranks to become the Managing Director/CEO of the Company. In 1994 he became Area Supervisor in the Port Harcourt Area Office, and in 1996 he became Area Manager of Kaduna Area Office. At the young age of 36 years, he rose to Executive Director Operations in 2002. He became the Deputy Managing Director in 2004; and became the Managing Director/Chief Executive Officer in 2009. He retired from office in December 2022.
Engr. Yaro is a highly resourceful, goal-driven, and result-oriented individual with excellent leadership and corporate governance skills. The core values that define his personality are integrity, hard work and God fearing. These attributes are the touchstone that defined his scintillating career, with outstanding results to show. For example, as the Managing Director/CEO of Cakasa, he steered the company to profitability when its going concern situation was threatened, he secured, managed, and successfully delivered multi-billion Naira turnkey-based EPC projects, and diversified the operations of the company, including overseeing the acquisition of a UK- based entity in 2015 of which the company has 90% stake, and superintended the establishment of other subsidiaries and associates.
Engr. Yaro is a COREN Registered Engineer, MNSE, FNIEEE and a Certified Quality Auditor. He attended local and foreign trainings. A native of Pelambirni of Kwajaffa District in Hawul LGA, Borno State, Engr. Yaro is married with four children. He enjoys reading, teaching, building relationships and travelling.