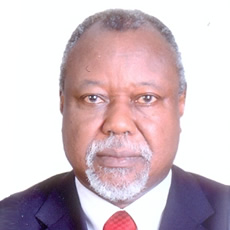 DANIEL INNEH
Director
Daniel E. Inneh has B.A (Hons) degree in History and Archaeology and was formerly a cultural research officer with Bendel Arts Council, Benin City, Nigeria.
Daniel Inneh worked and held many positions in Edo State Civil Service. He served as Deputy Director and later as Director in many Ministries in the Government of Edo State. He was one of the first Political Officers appointed within the first 48 hours of the creation of Edo State in 1991 when he was assigned as Sole Administrator for Orhionmwon Local Government Council.
He was appointed Permanent Secretary in 1997 in the Ministry of Information, Youth, Sports and Culture. He was also a Permanent Secretary in the Ministry of Commerce and Industry before his retirement in 1999. He is the Federal Government Chairman for Mineral Resources and Environment Management in Edo State.
He is married to Princess (Mrs.) Ekiuwa Inneh and they are blessed with children.